Winter weather can put your roof to the test, which is why we highly recommend preparing your roof for the spring. Read on as Universal Roofing & Exteriors discusses four things that should be on your roof maintenance checklist this spring.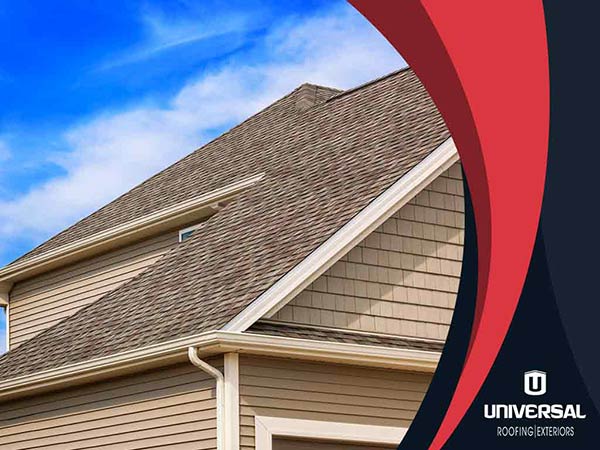 On a clear day, use your binoculars and check that your roof shingles are intact. Snow can be heavy, so your roof's shingles might have been damaged due to packed snow. Even a single shingle that's been blown off or damaged can cause leaks in the future. We suggest scheduling professional maintenance for your shingles before the season changes as a preventive measure.
2. Check Your Roof's Ventilation
The weather grows warmer in spring, and this change in temperature can affect your roof. You need to make sure that your roof is well ventilated so that there is no heat buildup underneath your shingles. As a roof repair and maintenance expert, we can make sure your roof is properly ventilated, so give us a call!
3. Get Your Gutters Cleaned
Gutter clogs can cause water damage to many areas of your home. Prevent your gutters from overflowing by making sure they are clean before spring arrives. Don't be afraid to hire a professional gutter company to clean your gutters if you don't have time or energy to do it yourself. Clean gutters are important.
4. Look for Wall Stains
Watermarks and stains on your walls might be signs that you have a roof leak The packed snow or the rain hitting your roof might have caused considerable wear and tear during winter. Stain marks usually appear when the weather starts warming up and water starts dripping through your roof.
Remember these tips so your roof is ready for spring once the season changes. Universal Roofing & Exteriors is the leading residential roofing company in our local area because of our decades of experience and our honest and professional service. We're known for our superior craftsmanship and our attention to detail. Call us at (317) 257-0779 to learn more about our services and products or to get a free estimate. We serve homeowners in Carmel and Zionsville, IN.