Universal Roofing & Exteriors is the leading roofing and drywall contractor in our local area because of our excellent workmanship and top-of-the-line products. We use only the best brands for our customers. In today's article, we discuss the benefits of GAF's StainGuard Plus™ technology.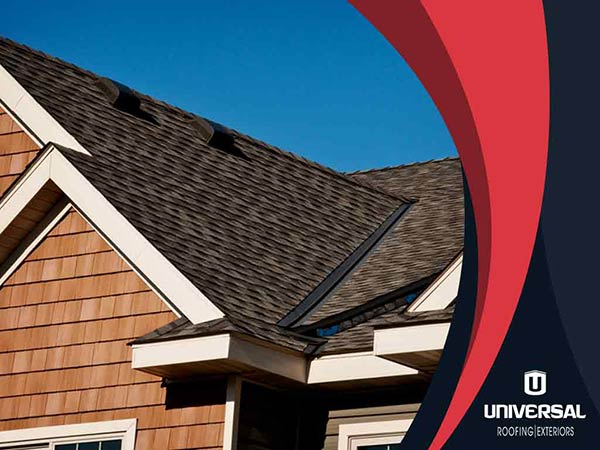 How StainGuard Plus Works
StainGuard Plus is an exclusive patent-pending algae-fighting technology that protects shingles from unsightly algae growth. GAF developed this technology over the course of many years. They are so confident in the performance of StainGuard Plus that they back shingles with this technology with a 25-year limited warranty against blue-green algae discoloration.
Many algae-resistant shingles have a layer of copper that's released onto the roof when the shingles get wet. However, this is inefficient. Less copper is released as the shingles age, reducing their overall algae-resistance. As an expert in roofing and drywall painting, we recommend choosing shingles with StainGuard Plus instead. These shingles feature long-lasting algae protection, with specially engineered capsules that release ten times as much algae-killing copper.
Timberline Ultra HD Shingles Features
Currently, StainGuard Plus technology is available on Timberline® Ultra HD® shingles. These premium shingles are beautiful, long-lasting and incredibly durable. They feature proprietary color blends, an enhanced shadow effect and they are much thicker than ordinary shingles. Timberline Ultra HD shingles also feature Dura Grip™ Adhesive that allows the shingles to withstand winds at speeds of up to 130 mph.
You can count on Universal Roofing & Exteriors for your drywall repair or roof replacement project. We've been in business since 1986, and the reason we've been successful for so long is simple: we care about our customers. Call us at (317) 257-0779 to learn more about our services and products or to get a FREE estimate. We serve homeowners northside of Indianapolis and in Zionsville and Fishers, IN.