Your home's exterior not only sets the mood in your premises but it also reveals your personality. This is why you should incorporate the perfect color palette to send the right message. This also allows your home to blend well with its surroundings and boost its curb appeal.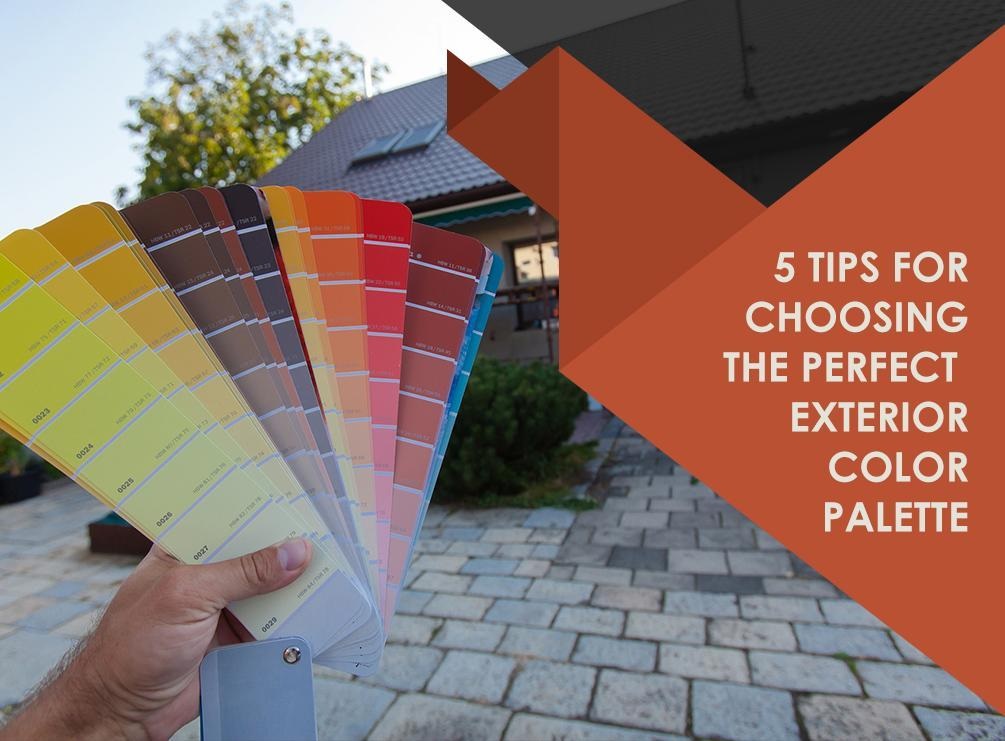 Let Universal Roofing and Exteriors, your trusted roofer, share five ways to choose the perfect scheme for your home:
Check Your Environment. To keep your home from looking out of place, choose colors that will complement your landscape. For instance, if your home is surrounded by trees and shrubs, they will look more natural with earthy tones. Examine your paint samples throughout the day since they look different when exposed to lighting. This will help you pick the right shades.

Pick Three or More Varying Paint Shades. Usually, an exterior scheme consists of a field color, accent color, and trim color. The trim should contrast with the field color to create a smooth, dramatic effect. Meanwhile, you may go bold with accent colors.

Pay Attention to Fixed Elements. Your roofing system, stonework, pathways, and driveways will remain in place unless you're doing a total makeover. Consider their undertones when creating an exterior color scheme to achieve visual harmony.

Consider Your Home's Architectural Style. Your color palette must match the home's style. Fortunately, most paint manufacturers have preselected color combinations to help you choose. Note the hues from homes that are similar to yours in the neighborhood; if the surrounding houses have lighter hues and you want a darker one, settle on a midtone instead for a pleasing effect.

Think About the Visual Effect You Want. Lighter hues make your home appear bigger and they highlight specific design elements. Meanwhile, darker hues make your home look smaller. If you want to tone down specific features, choose neutral shades.
If you need more help with your color palette, you can count on Universal Roofing and Exteriors. As a siding specialist, we will recommend the best combinations that fit your style. We also have the expertise to deliver high-quality painting jobs for your needs. We serve Zionsville, Indianapolis, and surrounding communities in IN. Call us at (317) 257-0779 or complete our form for more tips. You can also ask for a free estimate.