Fall is an ideal time to plan for home improvement projects. You can check if home components have made it through the first half of the year and see if they need upkeep. The outdoor weather also makes it a good time to do home upgrades. This fall, Universal Roofing, and Exteriors recommends that you prioritize these projects: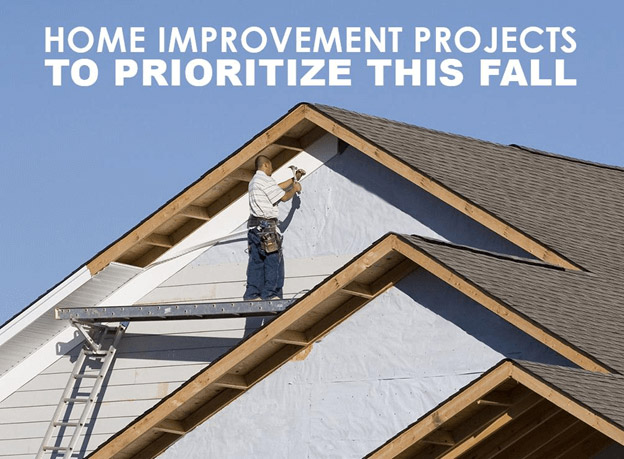 Roof Upkeep
Your roof shields your home from different elements, and it may have endured damage over time. With thorough inspection from your trusted roofer in Indianapolis, IN, you can ensure that your roof is in good shape. This way, your roof can withstand future weather conditions.
At Universal Roofing and Exteriors, we inspect all aspects of your roof and make the necessary repairs. We even offer emergency storm damage repairs. If we find that your roof needs more than repair, we can replace it with a high-quality GAF® roofing system.
Siding Protection
Siding is another component that protects your home and maintains comfortable indoor temperatures. If you see cracks, rot, or warps in your old siding, we can replace it with more durable James Hardie® fiber cement siding.
This brand offers durability, affordability, and beauty in one. It will look great for years without requiring too much maintenance. It also has high fire, wind, and pest resistance. With HardieZone®, you can get the right type of siding in Indianapolis, IN.
Window and/or Door Replacement
You may have leaky windows or doors if you feel drafts inside your home. Feel free to replace them with energy-efficient options from Universal Roofing and Exteriors. We carry the top brands like Atrium® and Jeld-Wen® that come with energy-saving features. Our windows and doors control condensation so your home can have higher levels of humidity.
Universal Roofing and Exteriors can help keep your home in tip-top shape this fall. We can make the necessary repairs and replacement to make sure your home can stand up to any upcoming weather conditions. Aside from roofing in Zionsville, IN, we can also help you with drywall and paint jobs as well as insulation.
Call us today at (317) 257-0779 to learn how we can help. You can also request a free estimate by filling out our contact form.