Regular home maintenance can go a long way. If you let any damage left unrepaired and skimp on its upkeep, your roof, siding, doors, and windows might need some replacement after a few years. The type of your care you have to give depends on the structure or fixture and its material. Your trusted roofer in Indianapolis, IN, Universal Roofing and Exteriors, gives you these tips let you live in a damage-free home: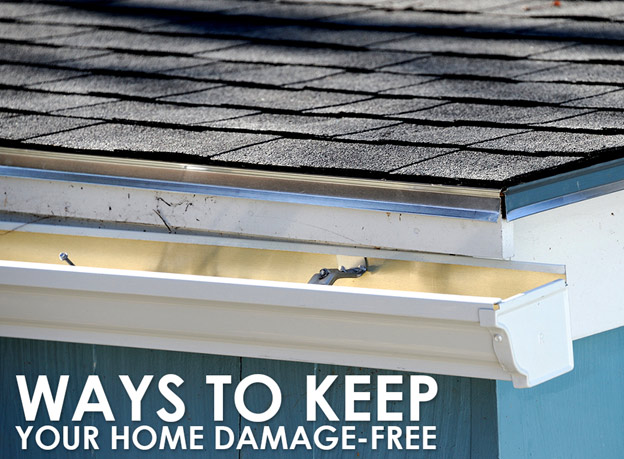 Be Vigilant in Spotting Red Flags
Keep an eye out for any warning sign of damage. It doesn't always have to be a visible form of wear. Some symptoms indicate certain causes for concern at their early stage. For instance, any experienced contractor would tell you that attic mold might be due to poor ventilation. The peeling of your exterior paint at the top of the wall may point to gutter or roof leak.
The rule of thumb is to be on the lookout for anything out of the ordinary. When growths or visual imperfections suddenly appear around your home, there must be something bigger behind these issues.
Take Routine Maintenance Seriously
The absence of obvious problems is no excuse for skipping upkeep. You need to have your siding cleaned, your window's weatherstripping inspected, and your faded walls re-painted. Getting your exterior components, including gutters in Indianapolis, Indiana, checked and fixed when necessary before the winter is an excellent timing. If you leave one area uncovered, it could mean water damage for the wet and snowy season.
Invest in Essential Home Projects
Always make room for remodeling in your budget. You don't have to give your home a total makeover, but prioritizing key exterior projects would protect your home in the roughest weathers. For example, new siding can always make a worthwhile upgrade when done at the perfect time. New cladding panels would weatherize your home and improve your insulation, cutting down your utility costs.
New windows, roofing, gutters, and siding installation in Carmel, IN, can protect your home all year long. For more tips on caring for your home, call Universal Roofing and Exteriors now at (317) 257-0779 . We'll be happy to give you a free estimate.