Siding replacement is a big project. To ensure the project runs smoothly, there are a few things you can do in and around your home to prepare for it. Universal Roofing & Exteriors, your trusted roofing and siding company in the area, shares some suggestions below.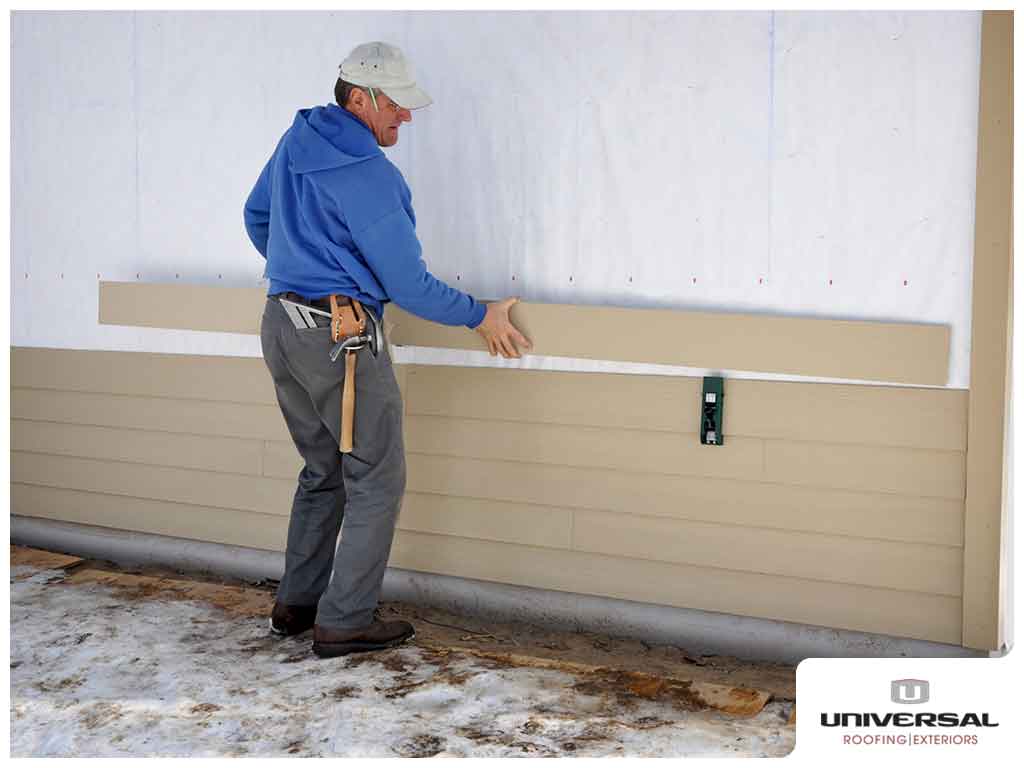 Clear the work area. This project will be mostly done outdoors, so you'll want to clear the area before the siding contractor arrives. Make your home's exterior more accessible for the installation team by removing outdoor furniture, such as lawn chairs, tables and plant boxes. Any tree branches that could interfere with the work should also be trimmed.
Don't overlook your interior. Now that you're done preparing the exterior, move on to your home's interior. A siding replacement can cause strong vibrations that can knock down items from your walls. Take down any loose valuables like mirrors, picture frames and other décor. Move furniture and shelves that are pushed against the walls to keep them intact. Make sure to cut the power to your exterior lights, as well.
Move your vehicles. Keep the driveway clear so the installation crew can work more efficiently. This also minimizes potential damage to your cars due to loose debris.
Keep children and pets safe. Siding replacement can be loud and disruptive. If you have young children or pets, you may want to make arrangements for them to stay elsewhere while the work is underway.
For high-quality siding installation services, trust Universal Roofing & Exteriors. We offer exceptional fiber cement siding from James Hardie®, and because we are a certified installer of this product, we can ensure a safe and worry-free process throughout. We leave no room for mistakes, providing only superior workmanship that adheres to quality specifications. We proudly serve Indianapolis and Carmel, IN. Call us today at (317) 257-0779 or fill out this contact form to schedule your free consultation.