GAF is one of the leading roofing manufacturers in the industry today. They make high-quality shingles that offer beauty, energy efficiency, and protection against the elements. For the ultimate protection, they offer a Lifetime Roofing System. Here are its components: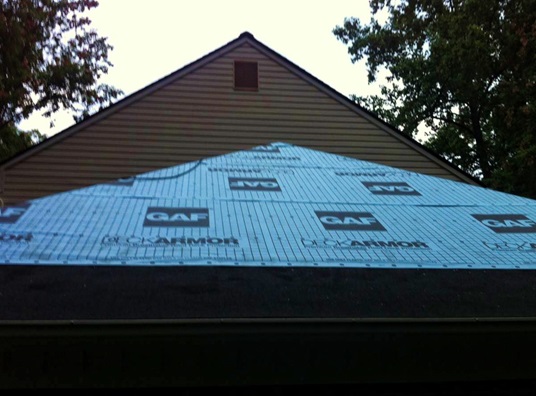 1. Lifetime Shingles
GAF offers a wide range of shingles for your roofing in Fishers, IN. For basic protection, you can choose their three-tab shingles. They also have Timberline®, Specialty, and Designer shingles for added beauty. If you want to improve your home's energy efficiency, opt for their Cool Series.
2. Cobra® Attic Ventilation
Proper ventilation can remove excess heat and moisture from your attic. This way, you can prevent high energy bills, premature paint peeling, and health issues. Cobra products include intake and exhaust vents as well as house fans.
3. Roof deck protection
As a Master Elite™ roofing contractor in Indianapolis, IN, Universal Roofing & Exteriors can install an added layer of protection against wind-driven rain. This layer lies flat on your roof for a cleaner look.
4. Starter Strip Shingles
These pre-cut shingles will speed up installation time and prevent shingle blow-offs. This is due to their factory-applied adhesive strips.
5. Leak Barrier
This adds extra protection against leaks along valleys and rake edges, which are the most leak-prone areas in your roof.
6. Ridge Cap Shingles
These accentuate the beauty of your shingle roofs. They also add protection on stress areas of your roof, such as hips and ridges.
If you get GAF shingles plus three or more of any of these GAF accessories, you can get a limited lifetime warranty on all products. The basic warranty covers material defect for a limited period. If you want a stronger coverage that includes workmanship, you can upgrade to System Plus or Golden Pledge warranty.
Keep in mind that only a qualified roofing company in Indianapolis, IN can offer GAF's comprehensive warranties. If you are looking for certified roofers, you can trust Universal Roofing & Exteriors. We are Master Elite roofers who guarantee expert installation and customer satisfaction.
If you want to learn more about GAF's roofing system, call us at (317) 257-0779 .