The relentless force of a storm can cause serious damage to a home. The good news is you can minimize the chances of damage by investing in preventative roof repair before small problems get worse.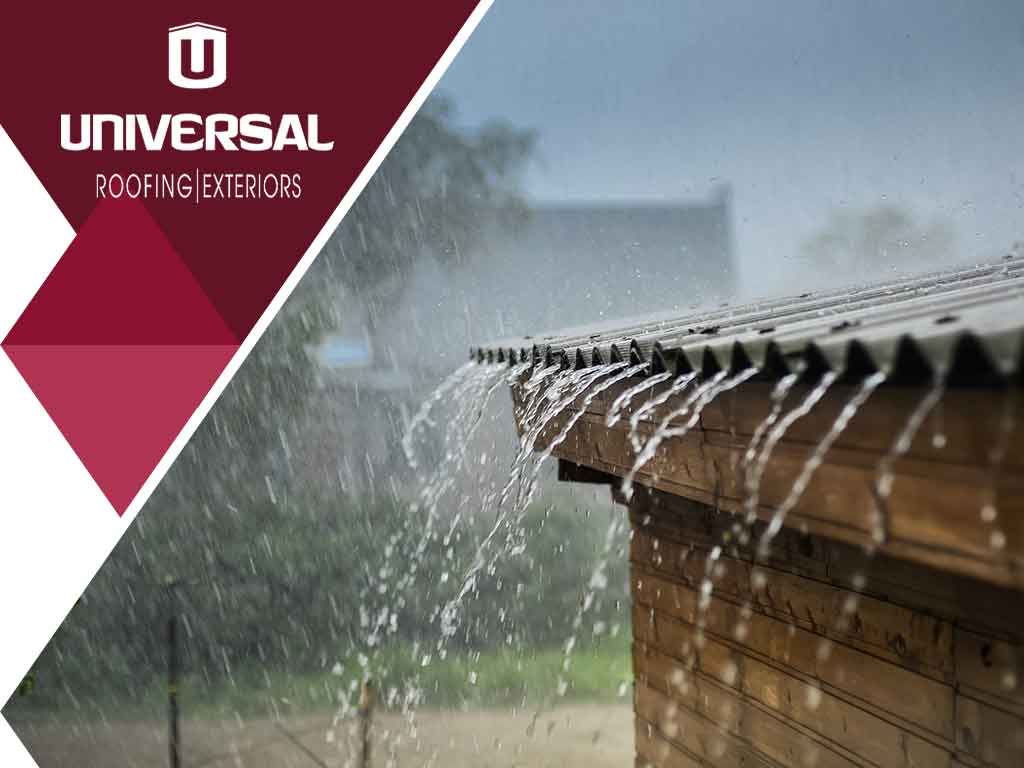 Having a strategy when dealing with storm damage is important. Read on as Universal Roofing and Exteriors shares some advice.
Get a Thorough Assessment
Your roof is typically the first part of your home to sustain damage during a storm. Common indications of roof damage are:
Broken shingles
Broken slate or tiles
Leaks in the ceiling
Dents in the flashing
Holes in the roof
We recommend calling a professional contractor like Universal Roofing and Exteriors to perform a professional inspection.
Report the Damage
If your home sustained damage from a recent storm, call your insurance provider right away. You will want to work on the insurance claim process immediately, as some policies have strict deadlines when filing an insurance claim.
Avoid the DIY Method
As much as you want to cut costs when dealing with storm damage repair, doing the repairs yourself might result in you paying more in the end. DIY repairs can work when the damage is small, but for storm damage, it's always better to let professional contractors do the repairs for you. Attempting DIY work could invalidate your roof's warranty, which means you might not be able to secure the help you need to get the damage fixed
Trust the team of experts at Universal Roofing and Exteriors. From commercial to residential roofing, we provide owners with quality workmanship and high-quality products.
We proudly serve Carmel and Zionsville, IN. Call us at 317 257 0779 or fill out our contact form so we can address your concerns.