While functional and attractive, skylights are prone to leaking. In fact, fixing leaky skylights is one of the most common roofing repairs we do at Universal Roofing and Exteriors.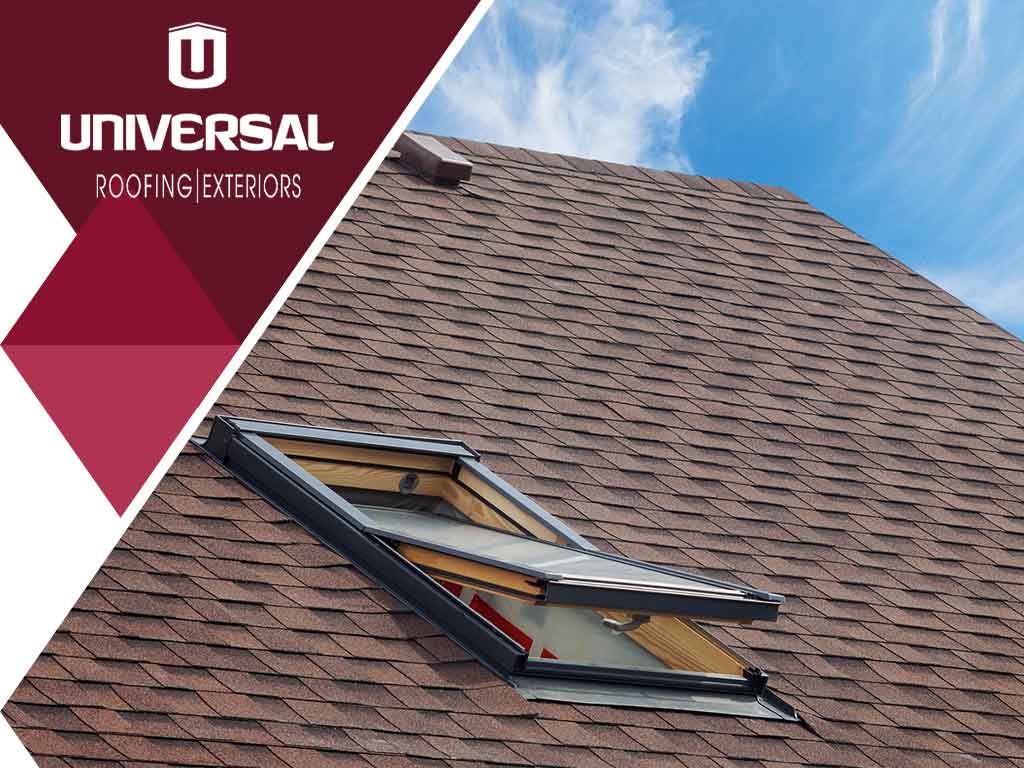 Since skylights penetrate the surface of your roof, they are vulnerable to leaks. Rain flows down your roof, gathers at the top of your skylight, accumulates, and ultimately finds a spot around the edges where it can seep through into your home.
Here's how to detect a skylight leak:
Perform a Thorough Inspection
Begin by conducting a thorough inspection. You will want to ensure that the leak is not just due to condensation on the underside of the glass that has dripped down. Inspect all parts of your roofing system and pay attention to roof penetrations. A leak in one spot of your roof can travel a distance before finding its way to an opening through your home's skylight.
Check the Sealing
It's vital that your skylights are not only installed correctly but also sealed, as improperly sealed skylights can cause leaking. If there are any open seams, this can be problematic, especially if left untreated. Contact Universal Roofing and Exteriors so we can perform the necessary roof repair.
Check for Cracks
Cracks are obviously something homeowners should take care of right away. A professional repair or replacement is the best solution to avoid further problems. Generally, the type of repair needed depends on your skylight's material and the size of the crack, so contacting the services of Universal Roofing and Exteriors is the best solution.
In case you notice leaks in your skylight, contact Universal Roofing and Exteriors right away. Whether residential or commercial roofing, we have a team of professional contractors who are always ready to provide the highest quality of service.
We serve Indianapolis, Fishers and Zionsville, IN. Call us at (317) 257-0779 or fill out our contact form to learn more about our services.