In the first part of our blog, we discussed the tell-tale warning signs that your roof needs replacing. Here, our roofer will talk about the importance of immediate replacements. What's the benefit of replacing your roof as soon as possible?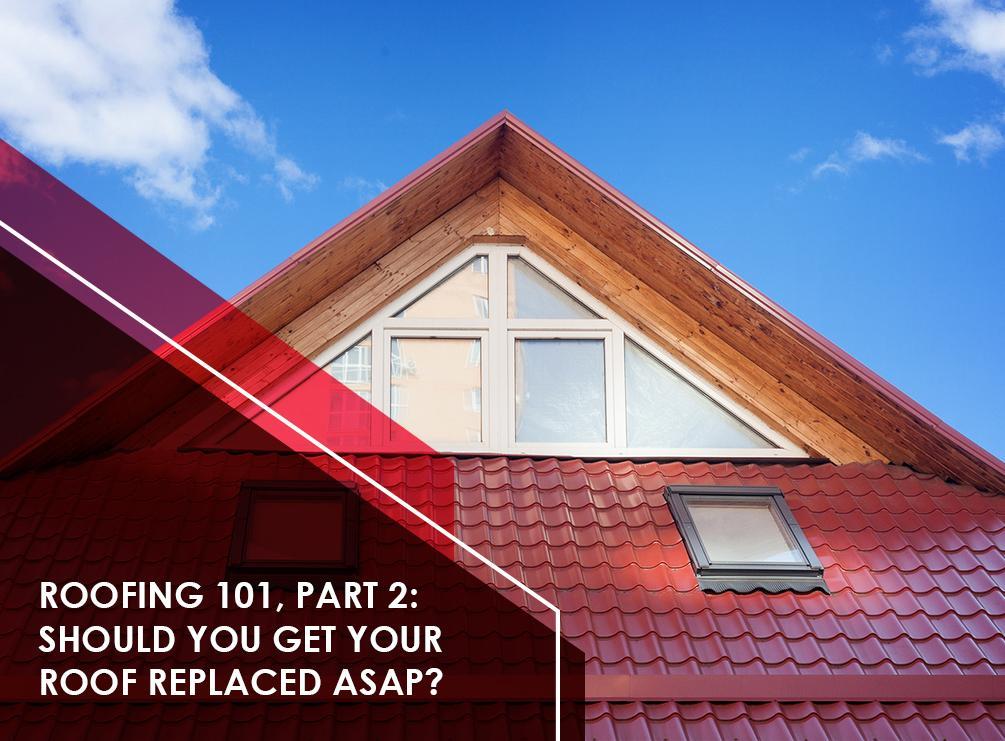 Immediate Roof Replacement
While some roof warning signs do give you a couple of years leeway before you actually replace it, it's better to do it as soon as possible. In the case of cracked shingles, the roofing itself is already weakened by moisture damage and general disrepair.
Leaving it as it is exposes it to further wear and tear, making it more vulnerable to more kinds of roof problems such as leaks. Getting your roof replaced with a new, intact roofing as soon as possible protects your home from inclement weather and bolsters its durability, allowing it to protect your home for a longer time.
Replacement Allows You to Identify Problem Areas
It might seem unnecessary to do repair work on your roof during replacements, but it's actually important. If the actual roofing structure is in disrepair, then the new roofing system will be less effective at protecting your home and will actually have a reduced life span.
When we do roof replacement, we make it a point to do an in-depth inspection on your roof first. We do this so that we can identify problem areas in your roofing structure, and address them before actually replacing your roofing.
Professional Roof Replacements
At Universal Roofing and Exteriors, you can count on us to provide you professional roof replacement service. As a GAF Master Elite™ roofing contractor, we have access to top-of-the-line roofing systems that are engineered to protect your entire home – from your siding to your home's foundations.
Your roof is only as good as how well it's installed after all, and when you work with us, we'll make sure your new roof system is properly installed so that it delivers maximum performance for your home for a very long time.
Give us a call at (317) 257-0779 for more information on our services. We offer roofing replacement throughout Zionsville and Indianapolis, IN.