It doesn't hurt to learn more about a home component as large and essential as your roof system. After all, it serves as a shield that protects your home from the harshest elements. It also contributes greatly to your home's comfort and energy efficiency.  To keep your roof in great working order, or even lengthen its service life, you can turn to Universal Roofing & Exteriors.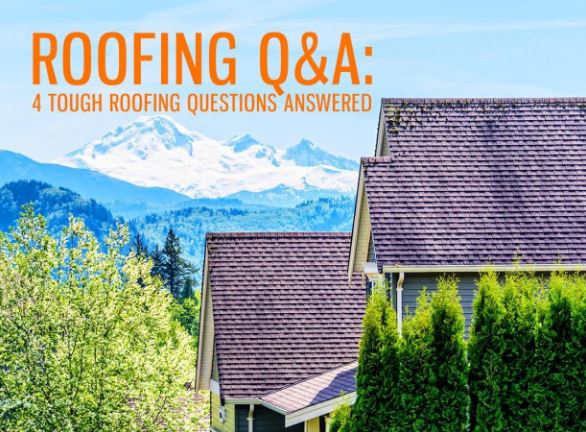 As your experts for residential roofing in Zionsville, Indiana, we'll help you understand your roof system better. Here are three of the toughest roof questions homeowners usually ask:
1. Why is roof pitch important? Your home's roof pitch determines which roofing material best suits your home. It also decides how your roof performs in the long run, and how effectively your system can shed water and debris.
2. How do I deal with damaged flashing? Flashing covers the more vulnerable areas of your roof, including roof joints and wall construction. This vital component prevents water penetration, reducing the potential for leaks inside your home. Flashing, however, can sustain damage over time due to weather or oxidation. Fortunately, it's easy to repair or patch. Consult Universal Roofing & Exteriors, your experts for roof repair in Carmel, Indiana. Our expert crew can inspect your roof and deal with any of its issues, including damaged flashing.
3. What gutter system work best? While you can opt for traditional, segmented gutters, you might find that seamless ones are better. Seamless gutters use a single, continuous piece of aluminum, which means fewer joints. This keeps them leak-free, ensuring that rainwater won't find its way to your foundation or exterior.
Universal Roofing & Exteriors offers seamless gutters in 5" or 6" wide options. We also have copper gutters for those looking to add a special touch to their homes. Copper gutters are classically beautiful, naturally rust-resistant, and can last more than a century.
4. When should I go for roof replacement? If you notice curling, cracked, or missing shingles on your roof, it means that it's nearing the end of its life span. Other indications include shingle granules in your gutters, increased energy bills, and recurring leaks inside your home. When you notice some, or all of these warning signs, consult Universal Roofing & Exteriors. We are a GAF Master Elite™ roofing contractor, ensuring quality roof replacement services. With our high-quality options and expert installers, we'll make sure your new roof in Carmel, Indiana, improves your home's look and feel.
Turn to Universal Roofing & Exteriors for your roofing needs. Fill out our form today for a free estimate.