Some people understand what gutters do but don't consider them as part of the roof. However, a high-performing roof always has a good set of gutters by its side. Rain and snow may be blocked by the roof from entering a home but it's the gutters that get to work directing water away from the property to keep it from becoming a threat.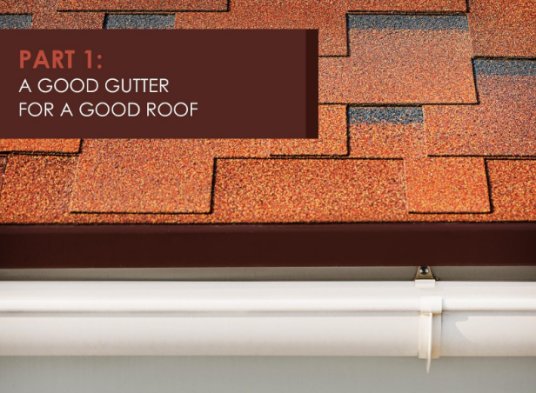 Unfortunately, gutters can get damaged or clogged, which affects their own performance. And when a gutter system is faulty, a number of problems can arise, like:
Water falling close to the home, affecting the property's foundation

Water seeping into small gaps in the fascia or the eaves

Water flowing down the walls, sometimes finding their way into the basement causing flooding
Not to mention that damaged gutters look unsightly!
With gutters affecting your roof's form and function, it's definitely a good candidate for improvement if you're looking to rehab your roof.
What to Consider
There will be different gutter options available to you but, generally, gutter troughs are usually 4 to 6 inches wide, while downspouts are available in rectangular profiles sized either 2×3 or 2×4 or circular pipes 3 to 4 inches in diameter. Take note that the bigger the dimensions of troughs are, the more runoff they can handle. And to make sure water flows through channels efficiently, gutter troughs must have a pitch of 1/2 inch for every 10 feet of horizontal run, as a rule of thumb.
Can't decide between seamless and sectional gutters? Both have their pros and cons but seamless gutters have a leg up on the other gutter option in that it is less likely to leak because it has fewer seams. Sectional gutters, on the other hand, are easier to repair because fixes can be carried out in sections. Both will be available in different profiles so your choice will boil down to what will address your needs the most.
Like roofs, gutters will require routine cleaning and maintenance to ensure they keep working as they should. After your roof rehab, scheduling a gutter check as part of your roof maintenance will be a good idea.
How else can you give your roof new life? Add skylights. More on that in Part 2!