Asphalt shingles roofing is the most common and readily available roofing system for homeowners. While it's the most affordable and basic system you can find, it's still extremely reliable with respectable durability and longevity.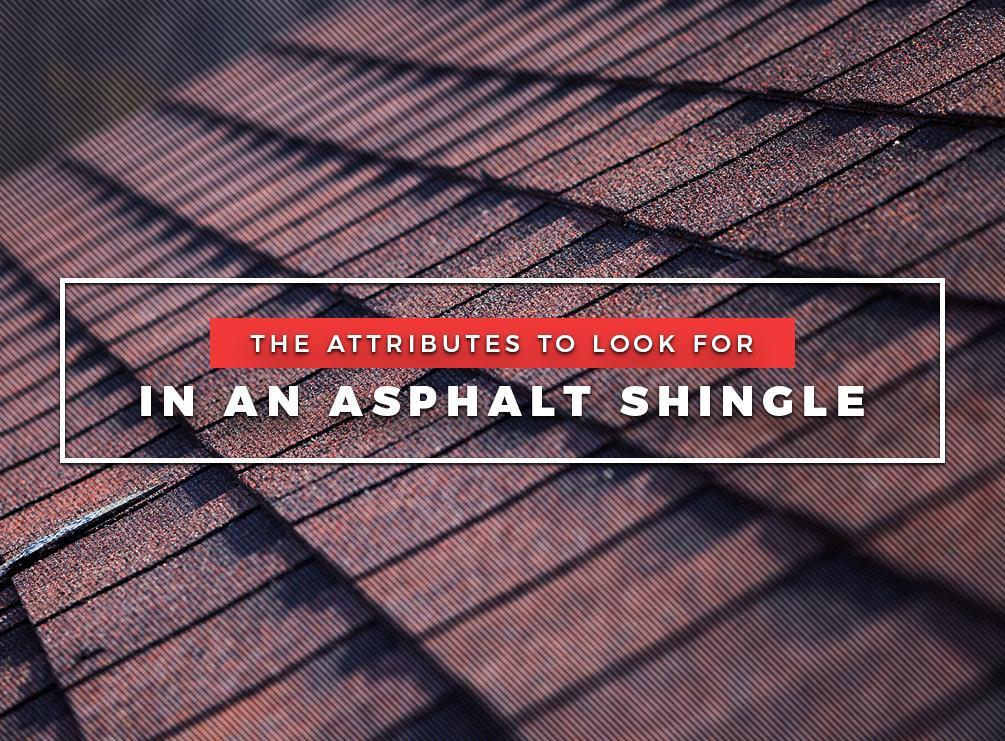 When selecting a new asphalt roof, it's important to be critical of the product's specific material attributes. In today's post, Universal Roofing and Exteriors discusses the qualities to look for in an excellent asphalt shingle roof:
Wind Resistance
Asphalt shingles are actually one of the more naturally wind-resistant roofing materials, but they offer varying levels of wind resistance. Three-tab shingles, for example, have a 60-70 mph wind resistance rating, while architectural style shingles can withstand 110-130 mph winds. Overall wind resistance, of course, is also dependent on how well the roof is fastened and sealed.
Impact Resistance
Impact resistance is another attribute. The ratings for these range from Class 1 to Class 4, with the Class 4 rating being the highest and most impact-resistant. As a GAF Master Elite™ residential roofing contractor, we can offer you high-performance Lifetime® Architectural Shingles with enhanced impact performance, ensuring that your home is well protected no matter what Mother Nature throws at it.
Algae Resistance
Algae doesn't actually damage the asphalt shingles themselves, but it can affect your roof's appearance and damage your curb appeal. While there are many treatments available to prevent algae growth, we do offer asphalt shingles systems that boast higher algae resistance thanks to special granules.
Universal Roofing and Exteriors offers complete roofing services. As a GAF Master Elite™ roofer, we are proud to offer you high-performance shingle systems that protect and enhance your home. Give us a call at (317) 257-0779 for more information on our services. We offer asphalt shingles roofing throughout Indianapolis and Carmel, IN.