There will come a time that your roof will need a repair. All homeowners face this kind of situation and if you are wise enough, such a home improvement project will be hassle-free as you expect it to be. At Universal Roofing and Exteriors, we believe that our prospective clients need guidance when it comes to roof repair preparation through these helpful tips: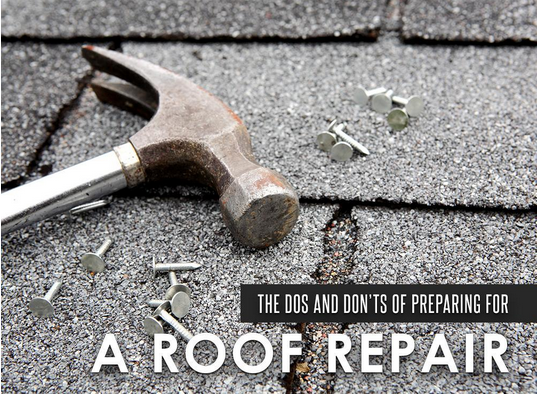 1. Do plan ahead.
Before getting to any details of the repair, you need to prepare yourself and your house for your project. You may want to ask yourself the following questions:
Have you set a definite budget?

When exactly and how long do you plan to repair?
Do you have extra space in case you need to relocate during the repair?

Have you checked your insurance?

Do you have contingency plan in case of emergency or delay due to rain or typhoon?
You need to have answers to these questions before calling any contractor for repairs. Addressing these concerns is one big step towards the success of your home improvement project. The rule of thumb in home repairs is that it's always better to be ready than sorry.
2. Don't forget to evaluate the extent of repair.
Take a good look at your roof to see the parts that need immediate attention. If there are leaks, list down all areas affected and report this to your contractor. Are the sidings, gutters, and chimney still in good condition? These are also part of the roof so you might want to grab your binoculars and see whether they might be up for replacement. You can always compare your notes with your roofing contractor after their inspection to know how much repair is needed. Your pocket will thank you later for double-checking.
3. Do research the best roofer in town.
When looking for the right contractor, remember these three things: credibility, quality of work, and recommendations. It will be best to ask for referrals from friends, check their website, and look at their samples. At Universal Roofing and Exteriors, for instance, we take pride in maintaining our credibility through our experience in roof repair and being a certified GAF Master Elite™ roofing contractor. This ensures that our services, such as roof replacement, roof maintenance, and gutter installation are performed by trained personnel to give you the service you deserve.
4. Don't take the paperwork for granted.
Once you have chosen your contractor, review the paperwork. Since you require a repair, all details must be stated in the contract and all other requirements are submitted before any work on your roof begins. Insist that changes in procedure or cost adjustments, whether for residential or commercial roofing, be put in writing.
For a free quote on roof repairs, you can call us at (317) 257-0779 or fill out our online contact form on our website. We serve in Zionsville, Fishers, and other areas in Indianapolis, IN.