Your choice of shingle roof color can have a big impact on your home's aesthetic appeal. That's why it's important that you're choosing the right color for it. After all, you'll be living with your chosen roof for years to come so you might as well make the best of your decision.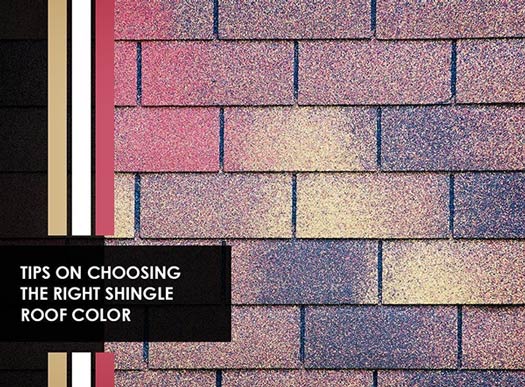 As the leading expert in roofing in Northside of Indianapolis, Indiana, Universal Roofing and Exteriors can help you select the best roof color to match your home. Here are tips you should consider applying.
Choose Your Colors Carefully if you Have a Stone Or Brick House
This is applicable if you don't foresee yourself painting your home's exterior. For instance, if you own an earthy gold stone complemented by a creamy beige brick, then a solid, grayed style roof makes for a great option.
Choose Dark Color for Asphalt Roofs
A general guideline when installing asphalt residential roofing in Carmel, IN, is to choose a darker color than the body of your home. This combination gives a solid and grounded impression that gives your home a classic appearance. If you're incorporating stone, which is generally more patterned than brick on your exterior, however, then stay away from patchy asphalt in general.
Use Online Tools
An efficient way of selecting the best roof color to match your home's architectural style is by using online tools. For instance, GAF® has a Virtual Home Remodeler tool that lets you upload a photo of your own home that you can digitally customize. This will give you a clear visual of how your home will look with your chosen roof. In fact, you can even save and print it out for future reference.
Hire a Professional
If you're still not feeling confident of your ideas, then a reliable way of selecting a matching shingle roof color is to hire an expert in asphalt shingles roofing in Carmel, Indiana, such as us. We have the necessary years of experience and knowledge that will help us select the best shingle color for a visually pleasing home. You can also rely on us to provide you with shingle roofing that comes in an array of colors and profiles that will match your home's overall theme.
Count on Universal Roofing and Exteriors to help you realize your dream home with our roofing options. Call us today at (317) 257-0779 for a FREE estimate.