When shopping for GAF products, hire a Master Elite® roofing contractor. This designation separates the top 3% of all roofers from the rest.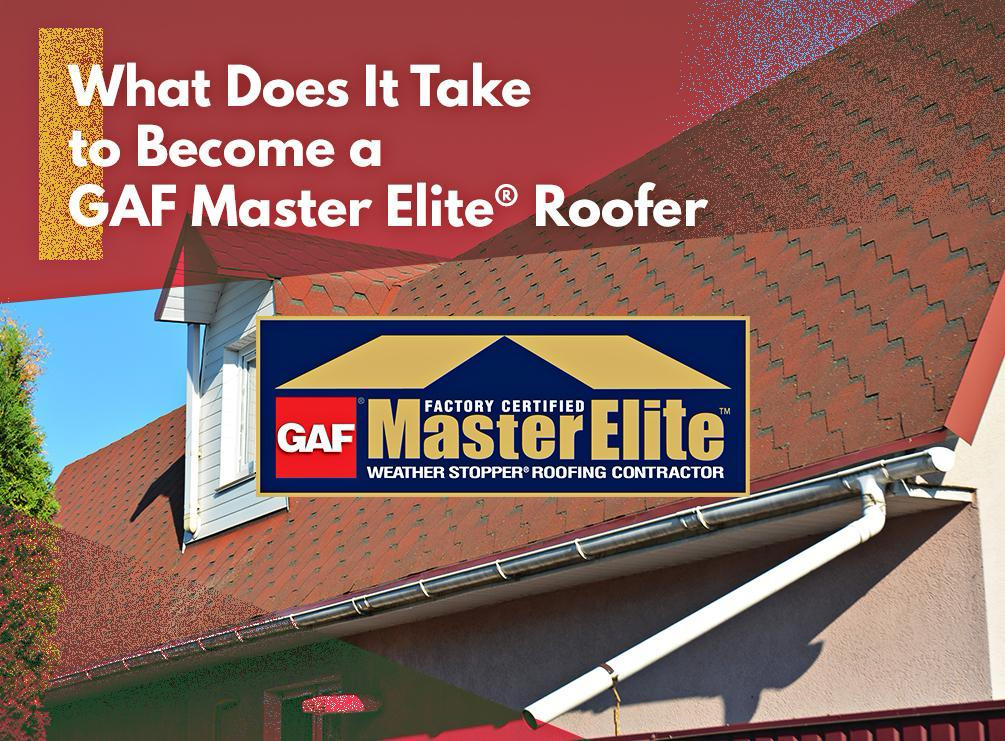 Universal Roofing and Exteriors is proud to be one of the region's few GAF Master Elite residential roofing contractors. Here's what it takes to earn this prestigious distinction:
Proven Reputation
GAF only certifies companies with solid local reputation. A contractor must show a wealth of trade experience and a history of best-in-class customer service. Master Elite roofers play by the rules, bring your home up to code and provide neighborly care.
Demonstrated Commitment to Ongoing Training
Master Elite roofing companies have exclusive access to the extensive education materials prepared by GAF's technical experts themselves. Nobody knows GAF products better than these certified professionals. They undergo constant training to remain updated on the latest roof installation techniques, ensuring flawless work centered on safety and efficiency.
Adequate Insurance
Insurance spells the difference between Master Elite and other GAF-certified companies. Sufficient insurance protects you, the homeowner, from the rigors of litigation. In case of property damage or worker injury during construction, an insured roofer won't leave you high and dry and will take accountability.
Choosing a Master Elite company for the installation of your asphalt shingles roofing system also comes with practical advantages. It gives you access to the Golden Pledge® Ltd. Warranty, GAF's strongest guarantee. This powerful warranty includes a 50-year, 100% protection against material and manufacturing defects, lifetime free repair labor and a 25-year workmanship coverage.
Furthermore, hiring a Master Elite company makes you eligible for a 40-point problem prevention inspection. Carried out by GAF experts, this fourth-party assessment puts more eyes on your project to keep the chance of leakage to a minimum.
Turn to Universal Roofing and Exteriors to enjoy the benefits a Master Elite roofing contractor brings to the table. To talk about your project, call us at (317) 257-0779 and get a free estimate in Northside of Indianapolis or Carmel, IN.