Many homeowners make the mistake of forgetting about their roof after installation, assuming it will remain in good shape without any help. This is irresponsible. Even a high-quality roof that's flawlessly installed will need maintenance over the years to remain in good condition.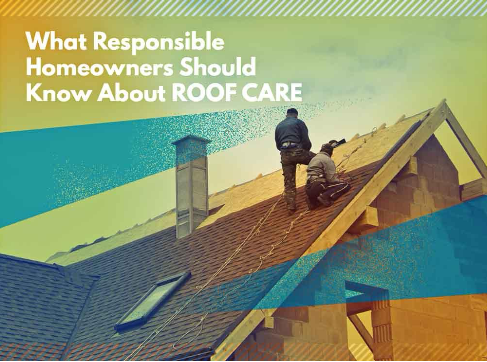 To make your roofing system last for as long as possible, here are the things to remember:
Knowledge of Weak Spots Matters

Any experienced roofer, including Universal Roofing and Exteriors, knows the usual trouble spots. You should too, or else you won't notice a red flag when you see one. The gutters, valleys and flashings are three of the most vulnerable areas.
Preventive Maintenance Is Paramount

As a responsible homeowner, you need to know what state your roof is in at all times. Inspections enable you to discover minor issues early and head off major problems. If you don't tend to existing roof issues, you're going to face leaks when least expected.
Storm Damage Shouldn't Wait

Deal with storm damage to your roofing system with a sense of urgency. Procrastinating temporary repair allows the water to wreak more havoc in your interior. Plus, slow reaction to roof storm damage could compromise your chances of getting your insurance claim approved.
DIY Is Out of the Question

Roofing projects are no job for do-it-yourselfers. It's perilous to do thorough inspections and laborious repairs on your own. If you're not trained for roofing work, you're not up for the task. In most cases, trying to be the hero causes more harm than good. Apart from the risk of sustaining serious injury with one misstep, poor workmanship may worsen the problem and nullify the product's warranty.
As a GAF Master Elite® roofing contractor, Universal Roofing and Exteriors holds impressive credentials to give your roof the care it needs. We know how your roof interacts with the elements and understand its relationship with other architectural features, such as the siding and foundation.
Partner with the finest roofer in town to maximize your roof's lifespan. Call us at (317) 257-0779 to talk about your needs in Zionsville, IN, and get a free estimate.