If you're shopping for asphalt shingles, GAF is an excellent choice. It's no coincidence that GAF shingles are America's favorite roofing material. As a GAF Master Elite™ contractor, which puts us in the top 3% of roofers in the industry, Universal Roofing and Exteriors explains why GAF products are worth the investment: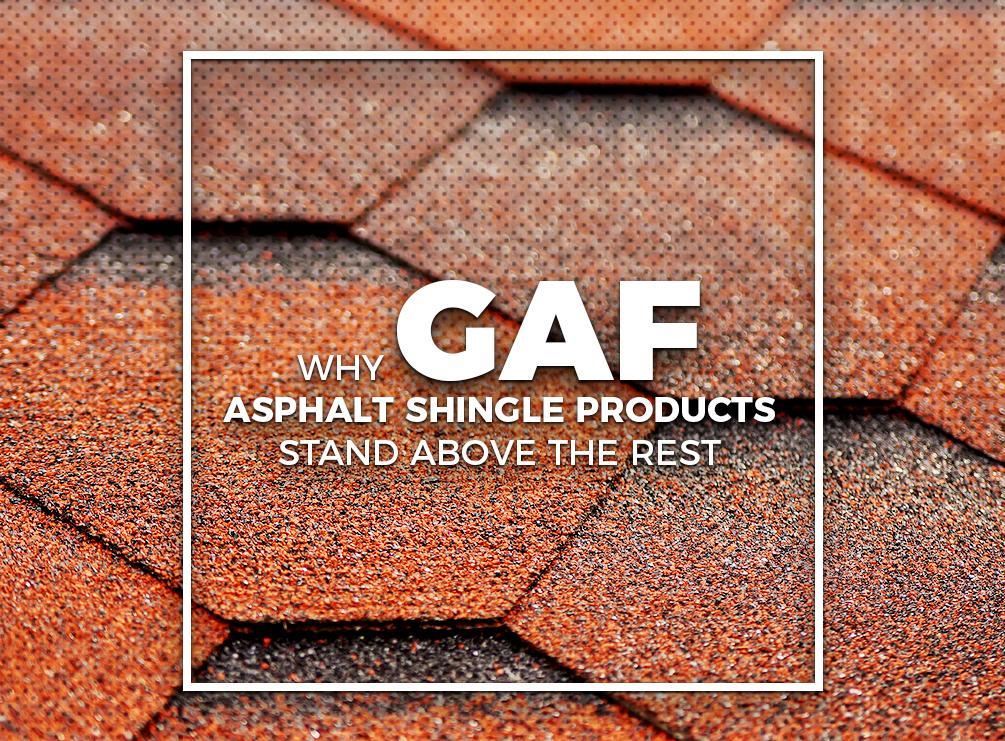 Exceptional Toughness
GAF's residential roofing shingles are made with the brand's innovative Advanced Protection® Technology. Compared to other products, Advanced Protection shingles feature the best combination of weight and performance. They optimize the use of glass fibers and limestones to meet the latest industry requirements without requiring the application of excessive asphalt content. As a result, they're heavy enough to withstand strong winds while reducing the risk of shingle cracking.
GAF has the distinction of being the first manufacturer to produce shingles that passed the industry's two toughest wind resistance tests. All GAF shingles also meet the requirements of AC438—the first set of tests that used advanced science to measure long-term shingle performance. This is why you can have peace of mind that any GAF product will withstand long-term sun exposure, strong storms, and extreme temperatures.
Impressive Selection
GAF asphalt roofing shingles appeal to all functional and aesthetic needs and budgets. The brand is home to the most sought-after three-tab, architectural, and premium shingles in the country. GAF also offers specialty products with extraordinary reflective and impact resistance qualities.
From simplistic to dimensional, there's a GAF shingle product that can bring your dream roof to life. With remarkable granule adhesion, each option is available in a bevy of head-turning colors that promise to stay fresh-looking for many years.
Robust Warranty Coverage
The GAF asphalt shingles roofing system has one of the most powerful guarantees in the industry. If you hire a Master Elite contractor, you can have access to the Golden Pledge® Ltd. Warranty that offers a lifetime of protection. One of the best features it provides is a 50-year period of 100% reimbursement for material and manufacturing defects. It also provides a 25-year workmanship guarantee as well as reimbursement for tear-off and disposal expenses.
Which GAF product is best for your home? Consult Universal Roofing and Exteriors to narrow down your options. Call us at (317) 257-0779 for your consultation in the Northside of Indianapolis or Carmel, IN.