Premier Roofer in Hendricks County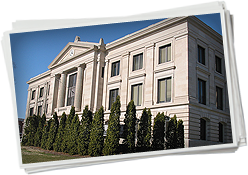 Since opening our doors in 1986, the team of experts at Universal Roofing & Exteriors has prioritized customer service and quality craftsmanship. We specialize in exterior remodeling and roofing in Hendricks County, IN and surrounding areas, using only the finest products from the industry's brand names. With more than 30 years of expertise, we are proud to serve the community with affordable and reliable roofing contracting services.
Service We Provide
We are a full-service roofing contractor in:
Brownsburg
Avon
Danville
Plainfield
Pittsboro
Lizton
North Salem
Coatesville
Clayton
Stilesville
Amo
As a full-service, local roofing contractor, our company offers a broad variety of services. Whether we are installing a new structure, re-roofing, or making repairs, when it comes to the roof over your business or home, we have years of knowledge working with various materials and styles. To ensure that you are completely satisfied, our team of professionals relies on your input throughout the entire process, from the initial phone call to the final result. Additional services that our licensed and insured contractors provide include:
If you need a roofer in Hendricks County, look no further than our team of experts. We guarantee every project meets industry standards and exceeds your expectations.
High Quality Products and Innovative Installation Practices
At Universal Roofing & Exteriors, our trained and skilled experts provide you with the highest-quality products and services in the industry. Using innovative installation practices, we can help make your visions a reality and provide the results you want for your commercial building or home. Regardless of your roofing, siding, or exterior needs, we are here to help.
Contact Us Today
When you need a roofer in Hendricks County, IN, trust the experts at Universal Roofing & Exteriors. Contact us today at (317) 257-0779 to learn more about our services or to schedule a no-obligation estimate for your job. You can also use our convenient online request form. [serviceareareviewcombo state="IN" city="Amo,Avon,Brownsburg,Clayton,Coatesville,Danville,Lizton,North Salem,Pittsboro,Plainfield,Stilesville" showmap="yes" zoomlevel="10″ reviewcount="50″ checkincount="50″ serviceareaname="Hendricks County IN"]