Trusted Roofing Company in Indianapolis, IN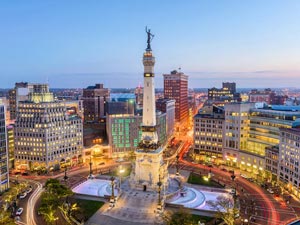 As a local, family-owned roofing company in Indianapolis, IN and surrounding areas for over 30 years, we are proud to be the trusted roofer for commercial and residential services. We use only the highest quality products to exceed your expectations and are committed to providing you with the services that will meet your needs and align with your budget. In addition to gutter systems, drywall, and painting, some of the services that our team of professionals provides include:
Residential services. We know that a roof that is in excellent condition protects your family and your personal belongings from the elements.
Commercial services. We understand that a roof in good shape will make a favorable impression on your customers.
Roof inspections. Most business and homeowners are unaware of how to determine whether or not they need roof repair or replacement.
Roof repair. Not every roof problem requires replacement. Often solutions involve a simple repair, even damage caused by heavy wind and storms.
Roof replacement. If damage to your roof is extensive or if it is quite old, a total replacement may be necessary.
Because you may have a variety of exterior home improvement needs, we always provide our customers with new and enhanced exterior services for their businesses or homes. Siding choices include cedar, cement fiber boards, vinyl, and siding installation and repair.
At Universal Roofing & Exteriors, when we provide these services for our customers in and around Central Indiana, we only use the highest quality products. It takes a combination of the superior services, experienced professionals, innovating installation practices, and high quality products to achieve outstanding results.
Contact Us Today
When you need a roofing contractor in Indianapolis, IN and neighboring cities, trust the professionals at Universal Roofing & Exteriors. Contact us today at (317) 257-0779 to learn more about our services or to schedule a free consultation. You can also use our convenient online request form.
[serviceareamap showmap="yes" city="Indianapolis" state="IN" count="20″ zoomlevel="9″]