Your Choice for Residential Roofing in Morgan County, IN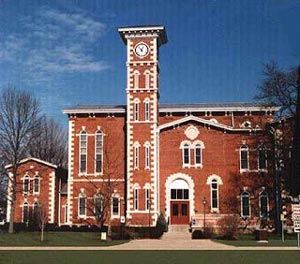 Windows allow you to see out into the world and bring its beauty into your home. Experience maintenance-free wood and vinyl windows and doors professionally installed by Universal Roofing & Exteriors. We are a local, family owned company that has been providing residential roofing in Morgan County, IN and surrounding areas for over 30 years. We use only high-quality products and employ state-of-the-art installation practices. New windows and doors improve lighting, increase comfort, add security, and enhance energy efficiency. Replacing the doors and windows in your home can save you hundreds on your cooling and heating bills. We offer a variety of styles of name brand doors and windows to exceed your needs.
Service We Provide
We are a full-service roofing contractor in:
Martinsville
Morgantown
Moorseville
Monrovia
Brooklyn
Paragon
Bethany
When you choose Universal Roofing & Exteriors, we furnish you with high-performing, reliable products and maintain them with outstanding service. A new roof is a significant investment and a quality system from a professional roofing contractor should align with your budget. Regardless of your roof type, from steep to flat, we have the ideal solution for you. In addition to roofing, other services we provide include:
We are fully licensed, bonded, and insured. We recognize that the sole measure of success is the happiness of our customers. We are dedicated and resolved to provide our customers with quality workmanship while offering reliable and dependable service.
Exceeding the Needs of Our Customers
At Universal Roofing & Exteriors, the needs of our customers come first. We work closely with manufacturers who have an extensive selection of materials, which makes the entire process straightforward for our customers.
Schedule an Estimate Today
When you need residential roofing in Morgan County, IN, you can count on the team of professionals at Universal Roofing & Exteriors. Call us today at (317) 257-0779 to schedule a free, no-obligation consultation. You can also use our convenient online request form.