Our Team
Rob Yeary
Rob Yeary is the owner of Universal Roofing & Exteriors. He is a
graduate of North Central High School. Rob went on to become a 1986 graduate of Butler
University..
where he played baseball and studied business and economics. Rob grew
up in Indianapolis, IN. His ties to his community are strong as evidenced by years of
his continued efforts to give back. Rob has a personal dedication to Wheeler mission,
where he and several of his employee's volunteer. He is on the foundation of the
Roundtripper Sports Academy board that helps kids play baseball if they are unable to
afford it. He also worked with the J. Everett Light Career Center on several projects
helping kids with their vocation.
Gary
Gary is from Indianapolis Indiana growing up near Butler University,
graduating from North Central High School and Indiana State University. He has three
children (2) daughters and (1)..
son that range in age from 17 to 27 and 1 grandchild age 2, also he has
been married for 30 years.
Gary has been in the construction industry since the late 70's, he started in the
Roofing Industry with his Uncles.
Sam Yeary
Sam began working at Universal at 15 years old. Since 2005, summers were
spent playing baseball and cleaning up job sites. Through out the years, Universal Roofing
& Exteriors was home for the..
summer until after college. He attended Depauw University and graduated
with a degree in Computer Science and a degree in Communications. After college, Sam
worked for RICS Software as an account manager before taking a trip with his wife,
Erica, for 7 months in the tiny house they built together. Sam enjoys the spending time
with his wife.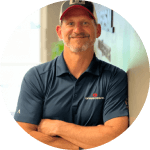 Chris E.
Chris is from Noblesville, Indiana. He graduated from Ball State University
with a Degree in Early Childhood Education. Chris now lives in Fishers with his wife Becky
and 6-year-old son Kellan. He..
enjoys traveling and playing a variety of different sports. Has been
with Universal for 1.5 years.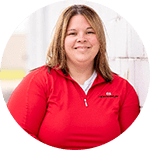 Crystal Tackett
Crystal Tackett joined the Universal team in 2016. She is a graduate of the
University of Indianapolis where she studied Journalism and Communications. Crystal has two
children, Brooke and William..
When she is not working, Crystal enjoys spending time with her family,
reading, and travel.
Matt Fischer
Matt grew up in Indianapolis, attending Chatard High School and then Marian University, where he earned a degree in Elementary Education. Matt brings his experience working in the Stadium and Convention industry, including the RCA Dome to Universal. Matt was also the Director of Security and Guest Services for the University of Phoenix Stadium in Arizona where he managed events ranging from Comicon to Final Fours and even the Superbowl!
Matt returned to central Indiana where he honed his sales and management skills as an Operations Director of Elbert Construction. He currently resides in Noblesville with his three children.
Justin Vorbroker
Justin Vorbroker recently joined Universal as their Director of Sales..
Justin grew up in Zionsville, where he attended Zionsville High School
before graduating from Purdue University with a degree in Mechanical Engineering Technology.
He lives in Zionsville with his wife, two sons and their Labrador retriever. When he's not
working, Justin likes to golf, coach various sports, and spend time with his family.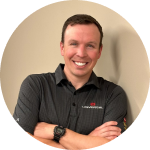 Chris Tillery
Chris Tillery graduated from Carmel High School and attended Earlham College where he played baseball while earning a degree in Business & Non-Profit Management…
After graduation, Tillery applied his newly earned degree where he managed the marketing for a local dental practice. He later moved to Georgia where he worked as a medical and business consultant and marking specialist traveling throughout North America. Chris recently returned to Indiana and now lives in Brownsburg with his wife and new son. When Chris isn't working he loves playing golf, attending sporting events, and spending time with his family.
Jaida Smith
Jaida, a native of Indianapolis, attended Hamilton Southeastern High School and recently graduated from Ball State University where she earned a B.A. in Psychology. Jaida has worked in many different sectors including roles as a pharmacy technician and a tutor for children with learning disabilities and brings a variety of skill sets to the Universal team.
She currently resides in Fishers where she loves to explore the outdoors. She also enjoys reading, painting, watching true crime, and spending time with family and friends, as well as her cat and dog.
Chris Conway
Chris grew up around Butler Tarkington and Rocky Ripple, attending Saint
Thomas Aquinas School. He graduated from the University of Phoenix (BA) with a degree in
Marketing with honors..
Chris went on to work as a Property/Casualty Agent & as a Property
Adjuster for 10 years. During his time in insurance, Chris was awarded the Circle of
Excellence three times for his customer service and is part of the Distinguished Service
and Sales Club. Chris is happily married with four children, Lilly, Kyla, Aiden, and
Nate. Chris likes to spend time with his family, work with his hands, and watch or talk
about anything sports-related.
Pat Fischer
Pat graduated from Bishop Chatard High School and attended Indiana University. He spent 29 years in the construction industry, most of which was in the commercial door and hardware business, and the last four years in the residential roofing and exterior industry.
When Pat is not at Universal, you can find him spending time with his wife, three kids, and two granddaughters. He is a sports fan, music lover, and enjoys traveling.
Matt Mullins
Matt is from Avon, Indiana, and resides there. Prior to joining Universal
in the winter of 2022, Matt spent over five years working in the residential insurance
industry. When he isn't at..
work you can find Matt spending time with his family, which includes
three beautiful children ranging in age from 2 to 8 years old.
Nick Fletcher
Nick recently joined the Universal team in April of 2022. He is a graduate
of Indiana University, where he studied Telecommunications and Business while also playing
for the..
Hoosiers Lacrosse Team. Before joining Universal, Nick spent five years
in the insurance industry, developing his construction knowledge and customer service
skills. Nick currently lives in Noblesville with his wife, Morgan, and enjoys spending
time with family, traveling, watching IU athletics, or working in the yard.
Katie Cubberley
Katie graduated from Indiana State University with a degree in Languages,
Literatures, and Linguistics. After graduation, she taught Spanish, in Washington Township
for 4 years while..
coaching the Carmel Girls Lacrosse Team. She later attended the
University of Wisconsin-Milwaukee where she earned a Master's degree in Sustainable
Peacebuilding; focusing her research on Female Empowerment in the Ixil Triangle of
Guatemala and the impacts of ecotourism in Costa Rica. Based remotely in Milwaukee, as
the Director of Community Engagement, Katie leads the charge for Universal's commitment
to the Indianapolis area through the company's marketing, sponsorships, and social
media. Katie also oversees Universal Roofing's non-profit sister Universal Cares. After
work, you can find her coaching the WNS Whitefish Bay High School Girls Lacrosse Team.
Breana Burris
Breana joined Universal Roofing in 2020. She is from Indianapolis, Indiana,
where she graduated from Mooresville High School. Breana's previous office experience and
retail management have..
made her a perfect fit with the Jackson Contracting team. When she
isn't in the office, you can find her going on nature hikes and exploring state parks,
traveling with her family, or hanging out with her two cats.
Steve Casey
Steve is from Indianapolis, Indiana, growing up on the east side, and
graduated from John Marshall High School and Purdue University. Steve started in the roofing
industry, tearing..
off and installing shingles during the summer in High School. After
graduating from Purdue with a degree in Building Construction Technology, he had a
series of jobs in construction, including estimating and 26 years as a roofing
manufacturer factory representative, and five years in roofing distribution.
Joe
Joe is from Greencastle, Indiana, and graduated from South Putnam High
School. Joe played collegiate football for Marian University. Out of college, Joe worked in
the..
construction industry for 2.5 years as a General Contractor before
starting and running his own business. Joe joined the Universal Roofing's team in 2020
and has been here ever since. You can find Joe playing sports, enjoying the outdoors,
and working with his hands in his free time.