Our Roof Maintenance Program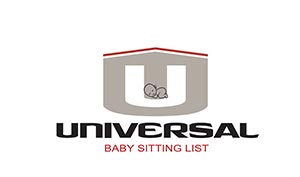 The Universal Roofing & Exteriors Babysitting List is maintenance program designed to allow us to keep an eye on your roof. We want to be your go-to representative when it comes to assessing the condition of your roof. Let Universal be your gate keeper and help you get the most of your roof. Should a storm damage situation occur, we can also assist you with your insurance adjuster and any warranty claims. By joining the Universal Roofing & Exteriors Babysitting list, you will be signing up for our yearly roof inspections. During the inspection, we will complete all of the tasks below as needed to maintain the quality of your roof and help get a few extra years of life out of it.
Walk entire roof nailed down nail pops
Caulk chimney flashing
Caulk turtle vents
Caulk exposed nail heads
Caulk where needed along all walls on the roof line
Replace shingles where needed
Move debris away from downspouts
Caulk satellite dish screws
Drone flight
Sign Up for Roof Maintenance Today
Trust the professionals at Universal Roofing & Exteriors for professional roof maintenance. Contact us today at (317) 257-0779 to sign up for our Babysitting List. You can also use our convenient online request form.