Even the highest-quality roofing system needs regular maintenance to perform properly throughout its projected lifespan. Unfortunately, roof maintenance has a way of falling to the bottom of many homeowners' never-ending to-do lists.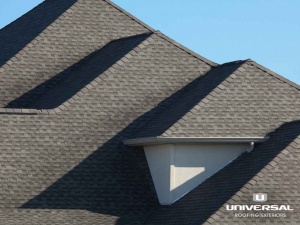 Today, Universal Roofing & Exteriors highlights the benefits of staying on top of roof maintenance.
Longer Lifespan
On average, most roofing systems last about 10 to 15 years even without maintenance. Toward the end of this lifespan, more and more roof repair is typically needed. If you invest in routine maintenance, however, you can minimize the need for roof repair while extending your roof's lifespan by years.
Better Protection
With a properly maintained roof, you can have peace of mind that your family and your belongings are safe inside your home, protected from the elements. Without maintenance, undetected issues are left unaddressed until they worsen, potentially causing serious, costly damage.
More Convenient
There's nothing worse than having to run around your house putting down pots and pans to collect dripping water from a leaky roof during a rainstorm. A reputable company can easily identify, diagnose and address leakage problems with drone roof inspections and save you a lot of headaches.
At Universal Roofing & Exteriors, we are your leading provider of roofing repairs, installation and maintenance services. Give us a call at (317) 257-0779 or fill out our contact form to schedule a consultation and request a free estimate today. We serve homeowners in Indianapolis, Fishers and Zionsville, IN.