As a GAF Master Elite™ contractor, Universal Roofing and Exteriors is the top roofer in Zionsville, IN, and the surrounding areas. We can install GAF's full line of products, so when you come to us for roof replacement we can install the matching shingle type for your home's style.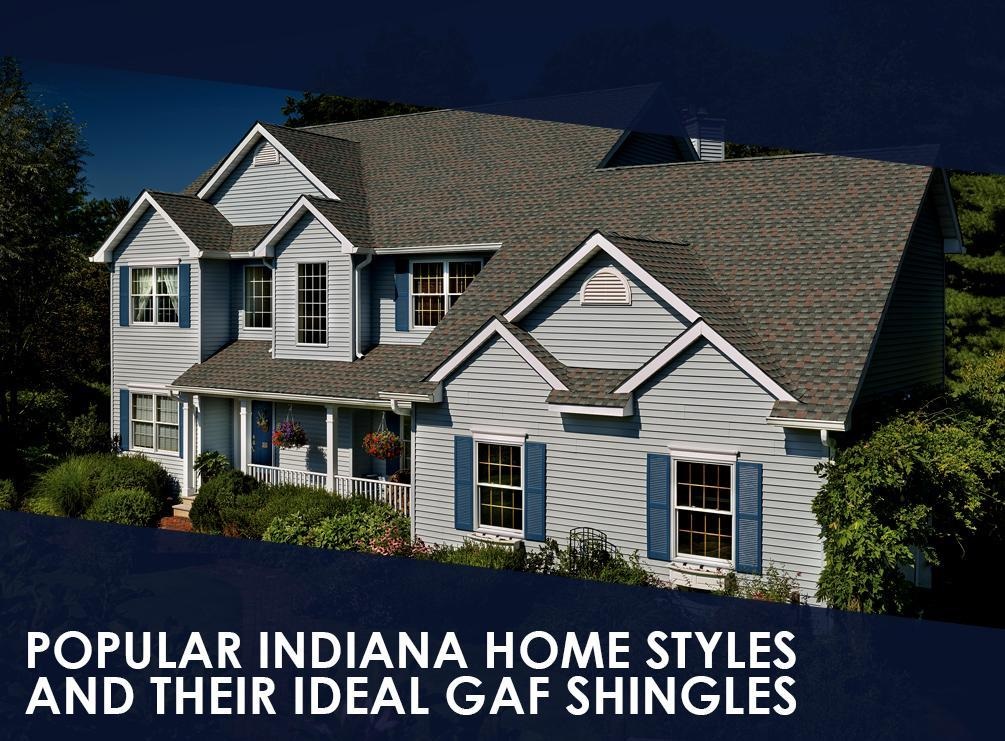 Here are a few popular home styles and their matching GAF shingles:
Victorian
Victorian homes have a lot of history, soul, and character. Victorian homes typically have a wood exterior, two to three stories, a complicated asymmetrical shape, ornamental trim, and a steep and multi-faceted roof. For this home style, we highly recommend our Slateline® and Sienna® shingles. They provide the look of classic slate and wood shake at only a fraction of the cost. We suggest using shades of gray, green, or red for your roof.
Ranch
Ranch style homes grew popular after World War II because of their open floor plan. They usually have a single story, a long and low roofline, large picture windows, large overhanging eaves, and a simple exterior. As an expert in roofing in Zionsville, IN, we recommend using our Timberline®, Grand Canyon®, and Grand Sequoia® shingle designs. These designs add character to your home's exterior. Our suggested color palette includes different tones of grays, browns, and blacks.
Colonial
Colonial homes are popular because of their elegance and spaciousness. They usually have a symmetrical design, pillars and columns, a medium pitched roof, two stories, and multi-paned windows with shutters. We recommend our Camelot®, Camelot II, and Slateline shingle designs for Colonial homes. These are traditional asphalt shingle designs that capture the appeal of authentic slate and wood shakes. We suggest using black, gray, and other dark colors for your roof.
In addition to first class roofing, we can also help you with your windows, painting, and siding in Indianapolis, IN. Universal Roofing and Exteriors has three decades of experience helping homeowners make their homes the best that they can be. Our roofing experts will help you choose the best color, shingle type, and design for your roof replacement. Call us at (317) 257-0779 to learn more about popular home styles and their matching shingles. You can also ask for a free estimate.