Every residential roofing material has its own set of benefits and advantages suiting every particular need. To choose the right one for you, consider their efficiency, durability, sustainability, and maintenance requirements. This will provide you unmatched protection and curb appeal to last for decades.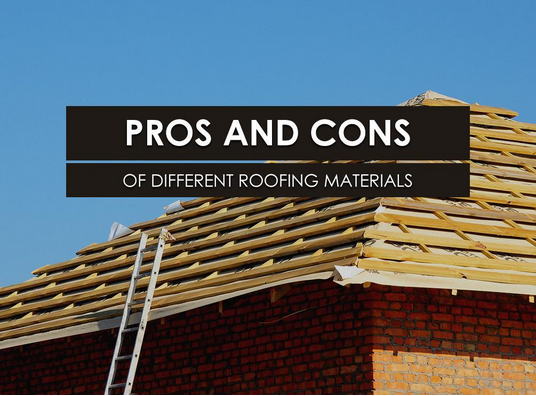 Here are the pros and cons of different roofing materials:
Asphalt Shingles
Asphalt shingles are the most popular roofing option in the country. Available in a plethora of colors, textures, size, and profiles, they can complement any architectural style. In fact, they can mimic the authentic look of cedar shakes, clay, and slate. Furthermore, they offer exceptional performance to protect your home against the elements.
While asphalt shingles are easy to maintain, we still recommend routine maintenance to keep them in top form. Problems such as insufficient attic ventilation can reduce their life span. With our GAF asphalt shingles roofing, rest assured that your new roof won't easily sustain damage. Their top-quality products feature an Advanced Protection® Technology for excellent toughness, flexibility, and granule adhesion. As a Master Elite™ roofer, we can back them with the strongest warranty from the brand. This allows you to enjoy the full benefits of your roof through the years.
Cedar Shakes
The timeless and rugged appearance of cedar shakes can greatly enhance your traditional home's personality. They also eventually turn a lovely silver-gray color from the original reddish and orange shades, exuding sophistication.
This durable material offers wind-uplift and hail-impact resistance, making them last up to 40 years. As a natural insulator, they allow a more comfortable home minus the high energy costs. To ensure cedar shakes' longevity, however, they require extensive maintenance. With our expertise, we can keep them in best shape.
Slate
In terms of performance and beauty, slate roofing reigns supreme. This waterproof and noncombustible material withstands the harshest weather, making it ideal for any climate. Furthermore, because it's a natural mineral, its distinctive appearance can add major curb appeal to any home. It's virtually maintenance-free and can last up to a century.
Slate, however, requires structural modifications on your roof to support their weight. It may involve a high upfront cost, but it will save you from costly repairs in the long run.
Turn to Universal Roofing and Exteriors for all your roofing needs. Call us at (317) 257-0779 for more information about our products and services. We serve surrounding areas in Indiana, including Carmel and Northside of Indianapolis, IN.