How do you tell if your roofing needs replacing instead of repair work? In the first part of this two-part blog, our roofing contractor from Universal Roofing and Exteriors discusses the warning signs that you need to replace your roofing.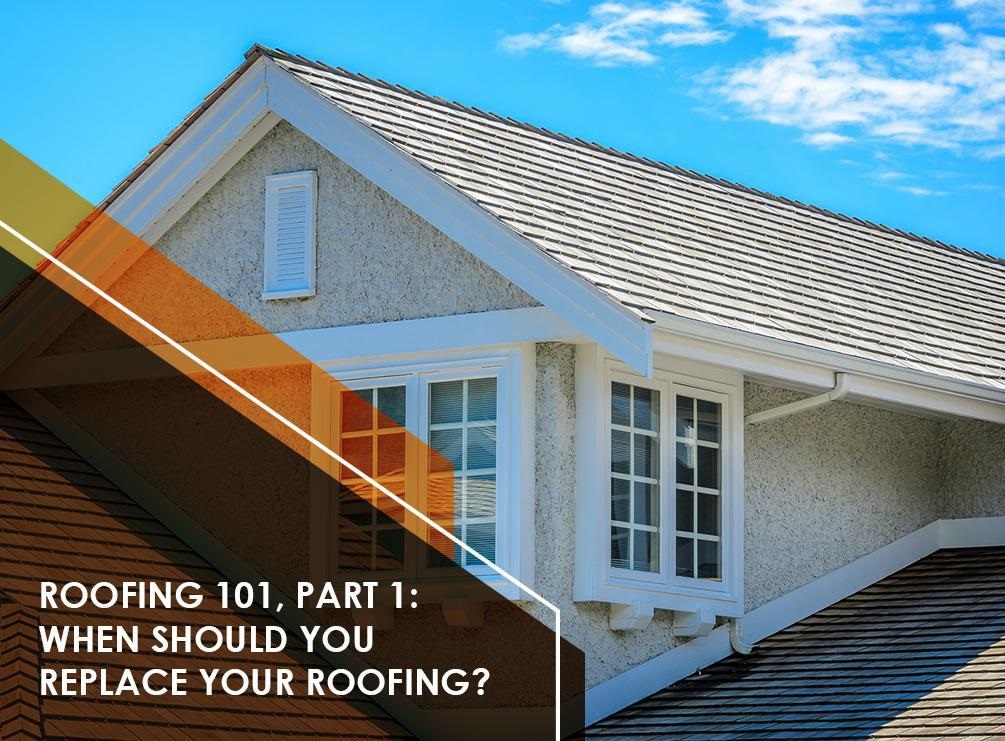 Check the State of the Shingles
You can easily tell if your roofing needs replacing by the state of the shingles. Cracked and curling shingles are a sign that it's nearing the end of its operating life span and it's close to completely failing. Curling can actually happen in two ways – either the edge of the shingle curls upwards, or the middle of the shingle bubbles up into a curl.
Granules in the Gutters
Our roofing company also suggests checking your gutters for any granules. These granules are the protective waterproofing layer on your shingles that have been stripped off due to water damage. Without this, your shingles will be more susceptible to rain and heat, which means you need to replace them soon.
The Presence of Moss and Algae
While it may seem like just a cosmetic issue, the presence of moss or algae on your roof is a sign that your roof may have extensive water or moisture damage already. While you may be tempted to simply scrape these away, it's actually dangerous to do since the moisture damage has weakened the shingles. You might even unknowingly scratch or break off the shingle if you try.
Sunlight through the Attic
Finally, if you notice that there's sunlight peering through your ceiling or attic space, then you might want to have your roofing checked immediately. These are leaks, and when it rains, it's going to drip down to your home. Sunlight passing through the ceiling is also a warning sign that the roof itself is already flimsy and unsafe to tread on.
On part two of our blog, we'll discuss how our team from Universal Roofing and Exteriors can help you save your roof system. Give us a call at (317) 257-0779 for more information on our services. Our roofing company serves homeowners throughout Fishers and Indianapolis, IN.